Note: Change of Venue Since 2016!!!
Village Links of Glen Ellyn

485 Winchell Way
Glen Ellyn IL, 60137
(630-469-8180)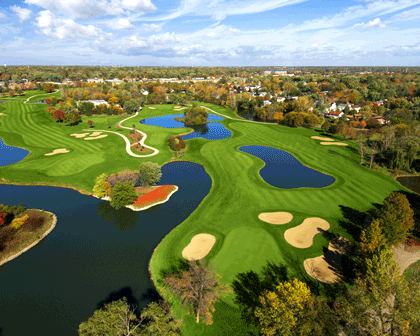 Thursday, July 20th, 2017
***Shotgun Start - 11:30 AM***
Check In - 10:00-11:15 AM
Cocktail Hour - 4:30 - 5:30 PM
Dinner: 5:30 PM
Special Thanks to Our Speaker at the May 15th Meeting in Lake Geneva!
Victor Nasreddine - Arlanxeo
"Levapren / EVM Rubber and its Blends for Cable Applications"
Abstract:
LEVAPREN / Ethylene Vinyl Acetate rubber (EVM), having vinyl acetate levels from 40 to 90%, is a high performance rubber used in specialty cable jackets providing oil and heat resistance, as well as FRNC (Flame Retardant Non-Corrosive) properties.
This paper deals with the development of blends of EVM with HNBR or EPDM, with respect to improved mechanical properties, higher degree of fluid resistance, and flexibility at very low temperatures for off-shore drilling, arctic installation and shipboard, ester-MUD drilling, windmill cable, and for solar panel cable applications.

Bio:
Victor received his Ph.D. in Polymer Science from McGill University in Montreal Canada in 2002. He has over 15 years of experience in the polymer and rubber industries including research, manufacturing, quality control, product and business development, and has authored many patents. He is currently North American Technical Manager for the High Performance Elastomers Business at Arlanxeo USA LLC in Pittsburgh-PA.